Acoustic Mats

Leading the way in Tyre Recycling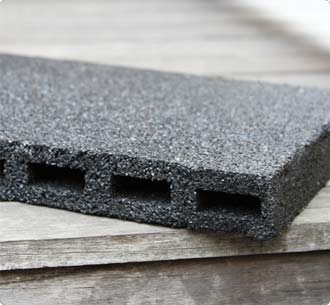 As housing density continues to increase, soundproofing and noise reduction have become extremely important considerations in the construction of new homes and buildings and in the renovation of existing structures.
Our rubber acoustic mats and screening can be used under carpet, tiles, timber or laminate or over timber and concrete surfaces, including wet areas with the proper use of membranes.
Whether you're constructing a high-rise apartment block and need to line between floors or would like to reduce noise around the home, you'll really hear the difference with our acoustic matting and granules.