Playground Surfaces

Leading the way in Tyre Recycling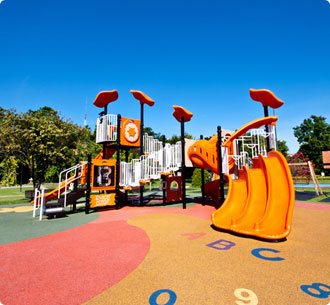 Safety is the most important aspect of any children's playground and you can't get a safer surface than our range of rubber playground surfaces. They're smooth, slip resistant and provide just the right amount of give and shock absorbance.
Available in a fantastic range of bright colours, sizes and depths, our rubber surfaces suit every area of the playground and have the ability to cover vast amounts of area economically. The other huge strength of our playground surfaces is just that; their strength.
There isn't a more durable, waterproof and fade resistant flooring that provides the same level of safety and comfort than our playground matting.